You are here
Child Care NPA Forums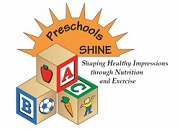 Child Care Nutrition and Physical Activity Forums
The California Department of Education is offering four Nutrition and Physical Activity Forums statewide. The forums will highlight and demonstrate methods for integrating nutrition education, edible gardens, wellness policies, and physical activity into child care center classrooms and day care homes. Participants will learn ways to create learning environments that maximize opportunities for children to develop healthy eating habits and to move their bodies to learn. These forums will provide a unique platform where early childhood educators can express challenges and develop solutions toward supporting active living and healthy eating environments. All attendees will leave having received a variety of tools and resources that can immediately be utilized in the day care home or child care center classroom.

Table of Contents
Dates and Locations
Location

Date
Time
Address
Register
Long Beach
Saturday, February 28, 2015

8:00 a.m. – 5:00 p.m.

Long Beach City College
Child Development Center
1305 E. Pacific Coast Hwy
Long Beach, CA 90806
805-465-4464
Register here

San Diego 

Saturday, March 21, 2015

8:00 a.m. – 5:00 p.m.

San Diego County Office of Ed
Joe Rindone Regional Technology Center
6401 Linda Vista Road
San Diego, CA 92111
805-465-4464
Register here
Agenda
---
TIME

AGENDA ITEM

8:00 a.m.

Arrival/Registration

8:30 a.m.

Welcome/Warm-Up/Introductions
Facilitators: Heidi Mendenhall, Patty Kimbrell

8:45 a.m.

Wellness Policies
Facilitator: Jennifer McNeil 

10:15 a.m.

Break

10:30 a.m.

Breakout Session 1:
Gardens
Facilitator: Jane Pinckney
Active Bodies, Active Minds
Facilitator: Patty Kimbrell

12:10 p.m.

Lunch (on your own)

1:10 p.m.

Breakout Session 2:
Discovering Fruits, Vegetables, and Grains
Facilitator: April Cunningham

2:50 p.m.

Breakout Session 3: 
Gardens
Facilitator: Jane Pinckney
Active Bodies, Active Minds
Facilitator: Patty Kimbrell

4:30 p.m.

Summary/Closing/Evaluations

5:00 p.m.
Conclusion
Session Descriptions
Discovering Fruits, Vegetables, and Grains
This hands-on session will demonstrate ways to incorporate nutrition throughout the preschool day using the Food for Thought curriculum. The curriculum's 32 lessons incorporate math, science, and literacy concepts and are aligned with the California Preschool Learning Foundations and the Desired Results Development Profile©. The Food for Thought lessons are fun for children and easy to implement. Attendees will receive a copy of the curriculum at the forum. 
Active Bodies, Active Minds
Young children show us how active their minds and bodies are every day. As facilitators of play, teachers need to be intentional and integrative in their approach. This session will explore the importance of physical activity and active play, how much physical activity is appropriate for young children, the integration of school readiness skills disguised in fun activities, as well as the benefits of yoga for children and adults. Attendees will receive compact discs with a variety of songs for movement and easy-to-use physical activity props. Each activity will be linked to the California Preschool Learning Foundations.

Using an Edible Garden Classroom
A garden, however large or small, provides young children with endless opportunities to explore the natural world, harvest and enjoy fresh fruits and vegetables, and engage in meaningful learning. This session will address how to design a garden, provide helpful resources for garden educators, and introduce garden-related literature for preschoolers. Participants will take part in hands-on, garden-based nutrition activities that engage children's curiosity and enthusiasm while introducing them to healthy eating and basic environmental science. Each activity will be linked to the California Preschool Learning Foundations. 
Preschool Policies and Practices

This session will introduce what constitutes a good Wellness Policy and will teach participants how to develop policies related to nutrition education, gardens, and physical activity. Participants will have the opportunity to ask the panel questions and together develop solutions to policy development challenges. 
 
Speakers
Jennifer McNeil, RDN, SNS, is the Director of Child Nutrition Services for Encinitas Union School District. She worked previously as the Assistant Food Service Director for the Hemet Unified School District (HUSD) and as the Consulting Dietitian for the Hemet Preschool Head Start and Child and Adult Care Food Program (CACFP).  Ms. McNeil helped the HUSD earn 13 Gold Awards of Distinction through the U.S. Department of Agriculture's (USDA) HealthierUS Schools Challenge.
April Cunningham has worked for the North Coast Opportunities Head Start program in Ukiah for 25 years. In her position as Nutrition Coordinator, she monitored the CACFP, trained staff and parents, and provided support to families facing nutritional challenges. Her program was awarded a USDA Team Nutrition Grant through the CDE to develop the nutrition education curriculum for preschoolers, Food for Thought.   She has worked for the past two years in the NCO Community Action program supporting farm to school efforts, gardens activities, and other community food and nutrition related ventures. She contributes abundant experience and passion in the nutrition, culinary, and gardening world.
John Fisher has been the Educational Garden Program Director for Life Lab in Santa Cruz for over 12 years and has served as the Chair of the California School Garden Network Advisory Board. John developed and implements Fresh Fruits and Vegetables: A Centerpiece of a Healthy School Environment workshops throughout California. Mr. Fisher brings a wealth of garden knowledge to the forums and has many years of experience training adults and managing gardening programs for children.
Carol Hillhouse is the Academic Coordinator of the Children's Garden Program and Ecological Garden at the University of California, Davis (UCD) Student Farm and Agricultural Sustainability Institute. She has worked as a garden educator for over 20 years at UCD. She has guided hands-on learning experiences for thousands of children, teachers, and other professionals. Carol also works with student staff at UCD to manage a half-acre garden and leads workshops on school gardens, ways to increase fruit and vegetable offerings in schools, and garden-enhanced nutrition education.
Patricia A. Kimbrell, M.Ed., is an author, a director of videos, and a national consultant who travels around the country presenting on physical activity, childhood obesity prevention, motor development, and active family engagement. She was a faculty member at San Diego State University for 12 years, where she instructed future teachers in elementary physical education. She believes if an appreciation for movement and healthy eating is developed at an early age, it is more likely to continue for a lifetime.
 Target Audience
Making changes and improving the nutrition and physical activity environment at a child care site requires a team effort. Therefore, the primary target participants for the forums are child care center teachers, directors, family child care home providers, and monitors from sponsoring agencies. All staff contributing to the wellness environment of the child care program are also welcome.
Forum Prerequisite
Forum participants are encouraged to complete the Preschool Nutrition and Active Physical Play course on the Healthy and Active Preschoolers Web site before attending the forum in order to be familiar with the jargon and concepts discussed at the forums. Three professional growth hours can be earned by successfully completing this online course. 
 Professional Development Hours
The forum offers 7.5 professional growth hours which will help teachers renew their Child Development Permit.
Registration and Cost
Registration is completed online through the registration links listed below:
Long Beach: Coming Soon
San Diego: Coming Soon
The cost to attend the forum is $25 and includes a morning and afternoon snack, a printed certificate of completion, a tote bag with nutrition and garden curricula, nutrition-related books for children, and physical activity music and props.
Attire
Dress comfortably. All of the sessions are hands-on and participants will be physically active, especially during the Active Minds, Active Bodies session.
Cancellation and Refunds
No refunds will be issued for this event. However, a substitute participant may be sent in place of the original participant.
Contact
For information about the forum program agenda, help with online registration, sending a replacement, or canceling, please contact Maria Lazaro by email at mlazaro@wested.org or by phone at 805-465-4464 or 800-770-6339.